RECIPE FOR GLUTEN-FREE FINNISH CHRISTMAS STARS
This is a popular recipe for gluten-free Finnish Christmas stars – tasty gluten-free cookies from Sweden's eastern neighbour, filled with lovely plum jam and encased in gluten-free pastry. "Hyvä!" as they would say in Finland!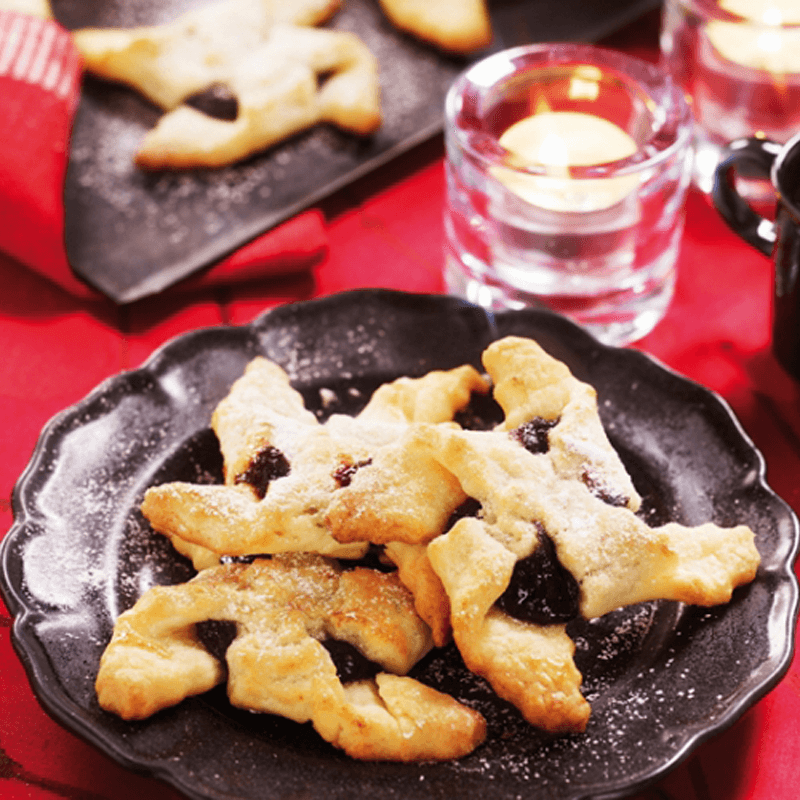 40 minutes
Ingredients
1 packet gluten-free puff pastry
set plum jam (ready-made or make your own)
eggs for brushing
icing sugar for decoration
HOW TO MAKE IT
Preheat the oven to 225°C.

Roll out the gluten-free pastry until it's 2 mm thick and cut into squares around 8 cm by 8 cm.

Make an incision into the centre from each corner of the square (leave 2 cm in the middle uncut) and add a dollop of set plum jam in the middle.

Fold alternate corners into the middle and press down gently. Some water will help to stick the corners. Brush with beaten egg and bake for around 10 minutes at 225°C until the gluten-free Finnish Christmas stars are golden brown.

Sprinkle with icing sugar once the gluten-free Finnish Christmas stars have cooled.

Tip! Our gluten-free puff pastry is easiest to bake when it's still a little cold. For best results, leave the dough to thaw in the refrigerator for about 8 hours before baking.