Recipe for gluten-free BBQ hot dog topping
This recipe for a gluten-free BBQ topping is a great accompaniment to barbecued hot dogs. It has it all: caramelised onion, jalapeños and a delicious BBQ sauce. Offer a gluten-free BBQ topping this good and there's a risk it'll be gone in a flash. Why? Try it for yourself to find out.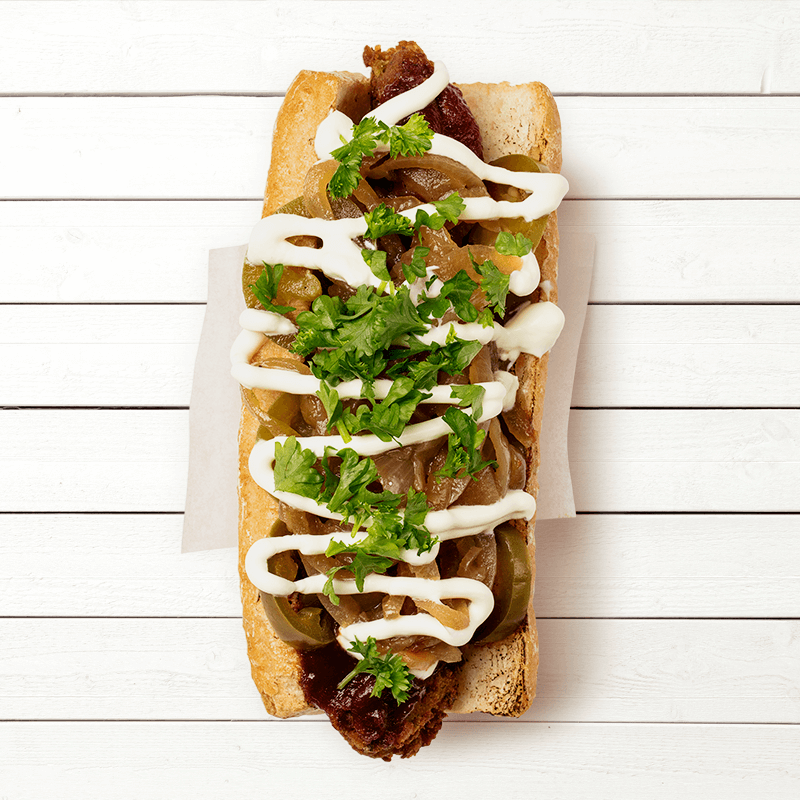 4 portions
25 minutes
Ingredients
Barbecue sauce
Pickled jalapeños
Crème fraîche
Caramelised onion:
2 yellow onions
1 tbsp butter or neutral oil
2 tsp sugar
100 ml water
pinch of salt
HOW TO MAKE IT
Peel and thinly slice the onions. In a frying pan, fry the onions in butter or oil over a high heat until they take on some colour. Reduce the heat and let the onions soften for 10-15 minutes.

Add the salt, sugar and water and let everything reduce down. The onions are ready when they are soft and sweet.
This gluten-free recipe contains