RECIPE FOR GLUTEN-FREE WAFFLE TOAST
With a little creativity, a waffle iron can be used for much more than just making waffles. It's also a fantastic toasted sandwich maker. Try our recipe for gluten-free waffle toast. Remember to clean the waffle iron before using it to avoid gluten contamination.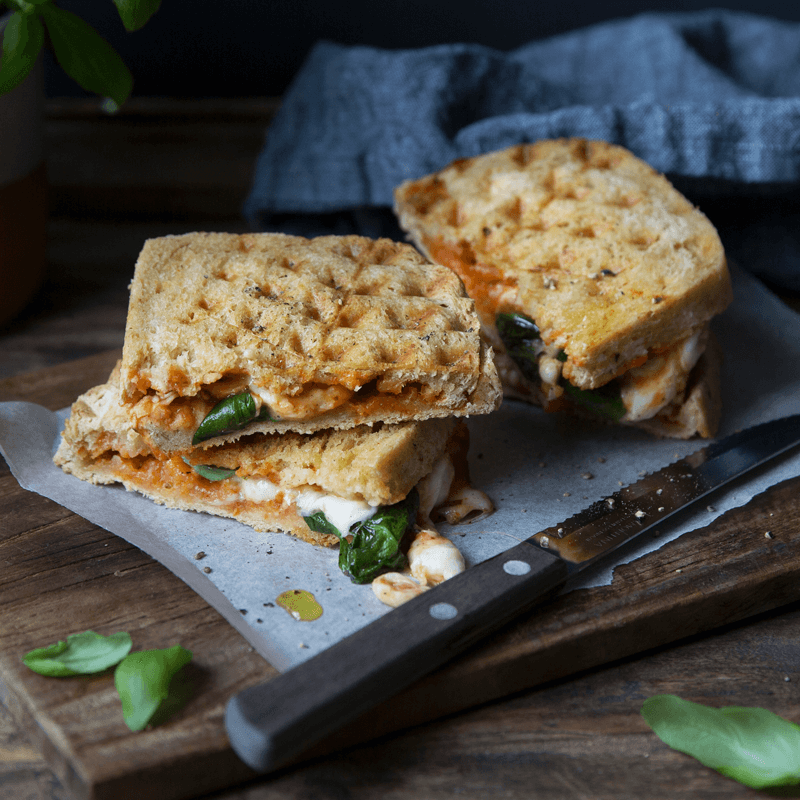 Makes 4
15 minutes
Ingredients
8 slices of Fria Oat Loaf, thawed
4 tbsp ready-made tomato sauce
100 g mozzarella, sliced
1 pot basil
olive oil
salt and pepper
HOW TO MAKE IT
Heat a waffle iron. Spread the tomato sauce on four slices of bread and layer the mozzarella cheese and fresh basil leaves on top. Drizzle with olive oil and finish with salt and pepper. Add a slice of bread on top and grill in the waffle iron until the cheese has melted and the sandwiches are golden brown.
This gluten-free recipe contains