RECIPE FOR GLUTEN-FREE VEGETARIAN BURGERS
Our recipe for gluten-free vegetarian burgers combines black beans and feta cheese to make a wholesome and delicious vegetarian burger. Perfect for putting on the barbecue and a great alternative for the whole family.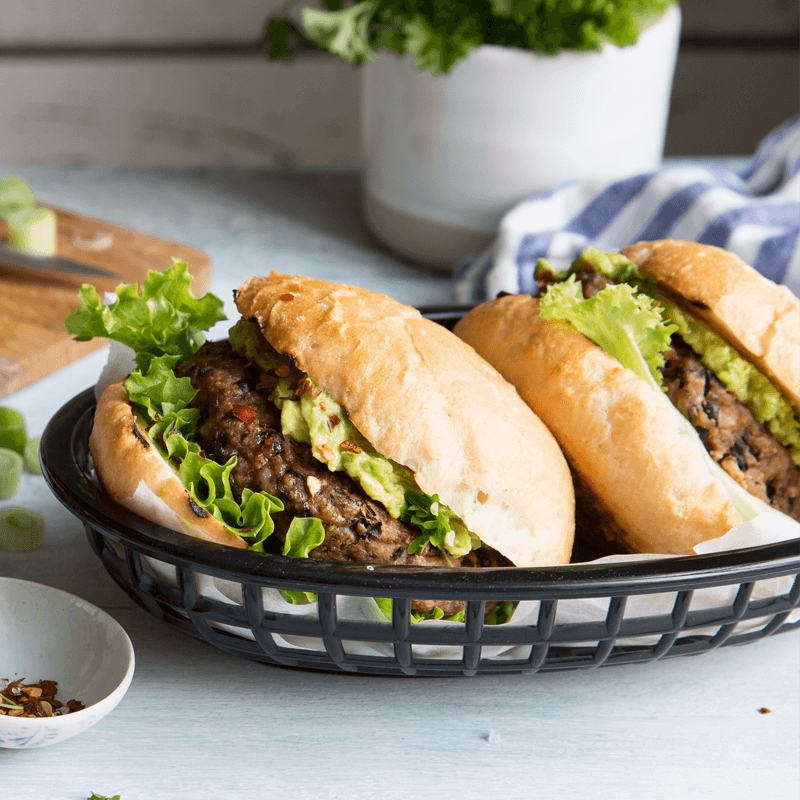 Makes between 6 and 8 gluten-free burgers
45 minutes
Ingredients
2 cans black beans, rinsed and drained well
250 ml cooked short whole grain rice, cooled
1 red onion, finely chopped
1 clove of garlic, finely chopped
200 ml gluten-free oatmeal
2 eggs, lightly beaten
150 g feta cheese, crumbled
3 tbsp fresh parsley, finely chopped
2 tbsp olive oil
½ tsp smoked paprika
½ tsp strong paprika powder
1 tsp ground cumin
HOW TO MAKE IT
Add all the ingredients for the vegetarian bean burgers in a large bowl. Mix well with your hands or a fork. The mixture should be well mixed but still have some texture. There should be a mixture of whole, partly mashed, and fully mashed beans. Cover the bowl with cling film and leave to stand in the refrigerator for at least 30 minutes.

Then take out the mixture and shape eight bean burgers and fry them in olive oil or coconut oil for 3 to 4 minutes on each side. The gluten-free bean burgers can then finish cooking on the barbecue if you wish. If not, fry for 5 to 6 minutes on each side.

Serve with Fria Hamburger Buns, salad, mashed avocado, and chilli flakes.
This gluten-free recipe contains