RECIPE FOR GLUTEN-FREE FRENCH TOAST
Do you have gluten-free bread at home that has gone a little stale? No problem – stale bread is perfect for gluten-free French toast. Our recipe for French toast is based on gluten-free white bread left to soak in a batter of eggs, milk, and buckwheat flour before frying. Serve with cardamom and fresh berries.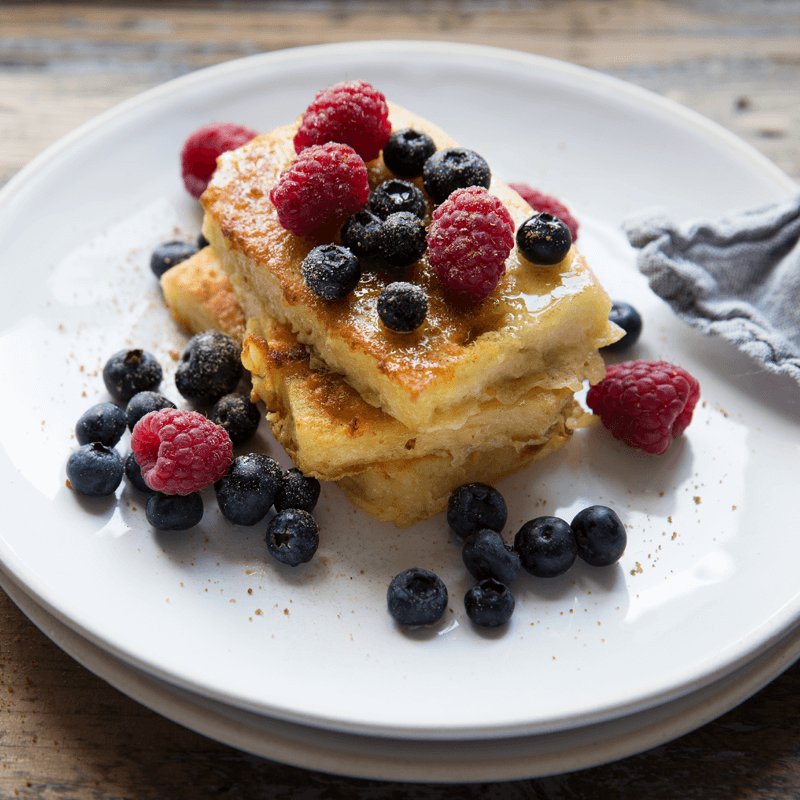 Makes 4 slices of French toast
20 minutes
Ingredients
4 slices of Fria White Toast
1 egg
pinch of salt
100 ml milk
50 ml buckwheat flour
butter for frying
cardamom, unrefined brown sugar, and fresh berries
HOW TO MAKE IT
Trim the edges of the gluten-free bread slices. Whisk together the eggs, salt, milk, and buckwheat flour in a bowl. Dip the bread slices in the batter and fry in the butter in a skillet until golden brown.

Sprinkle with cardamom and sugar and serve with fresh berries.
This gluten-free recipe contains