RECIPE FOR GLUTEN-FREE CUPCAKES
Fria's gluten-free apple muffins are filled with moreish apple jam and cinnamon. Using these as a basis, you can create a really nice feature for your Easter buffet. Here's a recipe for yellow Easter frosting to spread over the gluten-free muffins. A delight for both the stomach and the eye.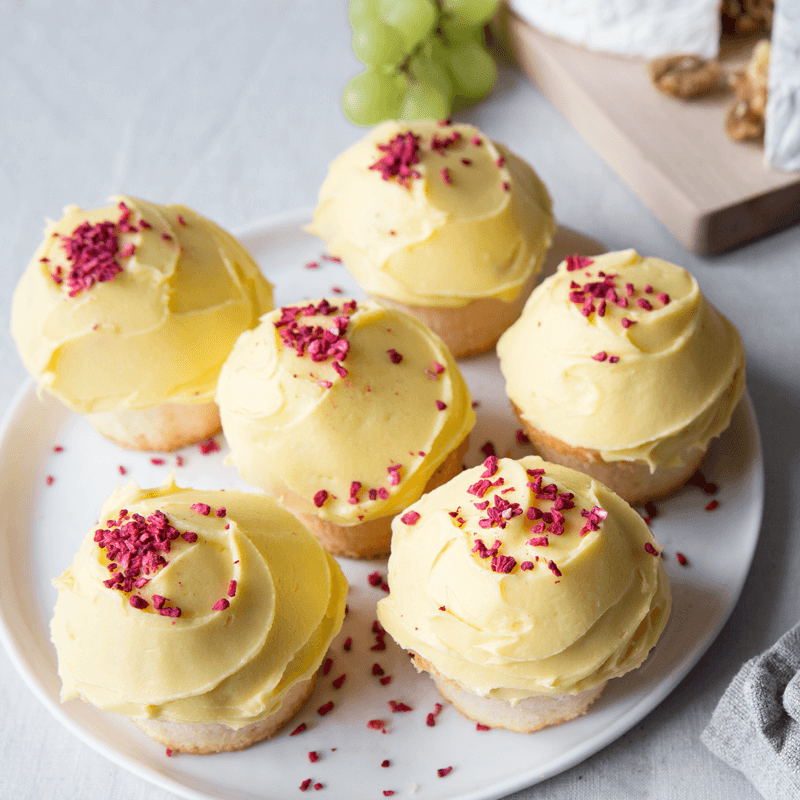 8 cupcakes
20 minutes
Ingredients
8 Fria gluten-free apple muffins
60 g room temperature butter
100 g room temperature cream cheese
450 ml icing sugar
1 tsp vanilla sugar
1 tbsp freshly squeezed lemon juice
a few drops of yellow food colouring
freeze-dried raspberry sprinkles
HOW TO MAKE IT
Beat together the butter, cream cheese, icing sugar, vanilla sugar, and lemon juice in a large bowl using an electric mixer.

Add a few drops of food colouring until you get the colour you're happy with.

Spread the frosting over eight thawed gluten-free apple muffins and decorate with the freeze-dried raspberry sprinkles.
This gluten-free recipe contains