Recipe for gluten-free toast with Nutella
Satisfy your sweet tooth with a slice of gluten-free bread with Nutella. This one is made with toasted Fria Farmhouse Loaf, Nutella and desiccated coconut. While you're at it, how about a few raspberries to go on top? Yup, that works; this is a foolproof gluten-free Nutella snack that always hits the spot.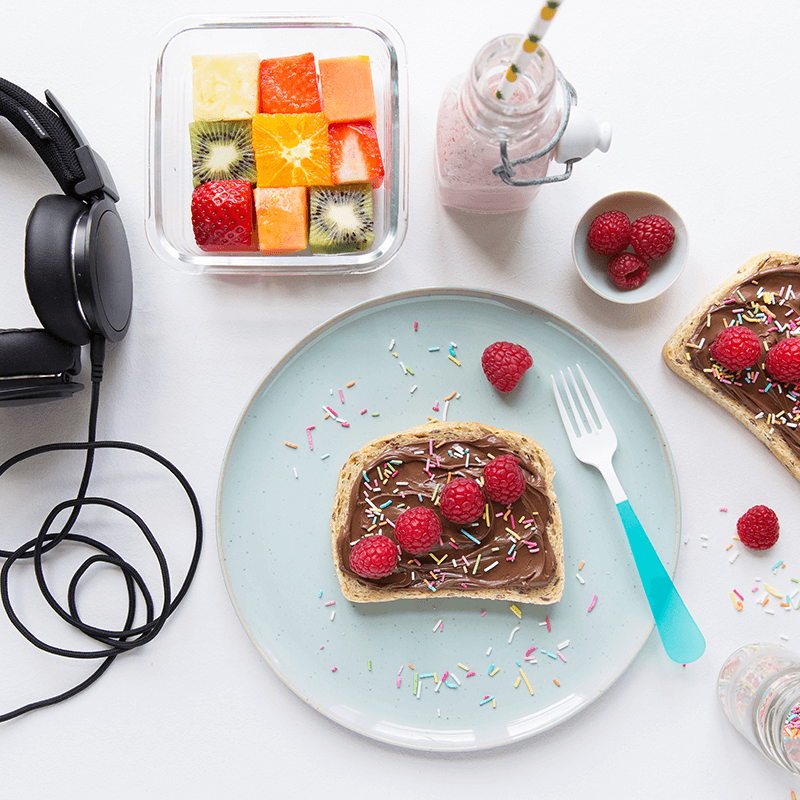 1 slice
10 minutes
Ingredients
Fria Farmhouse Loaf
Nutella
Desiccated coconut
Fresh raspberries
HOW TO MAKE IT
Start by toasting the bread and preparing the rest of the ingredients. Once toasted, spread with Nutella, sprinkle over a little desiccated coconut and top with a few fresh raspberries.
This gluten-free recipe contains