Recipe for gluten-free brownie and fruit skewers
This is a recipe for gluten-free brownie skewers – so simple to make and fun to eat. With a Fria Brownie from the freezer and some fresh fruit, you can rustle up this dessert in next to no time. Gluten-free brownie skewers are great for summer buffets, as well as kids' parties.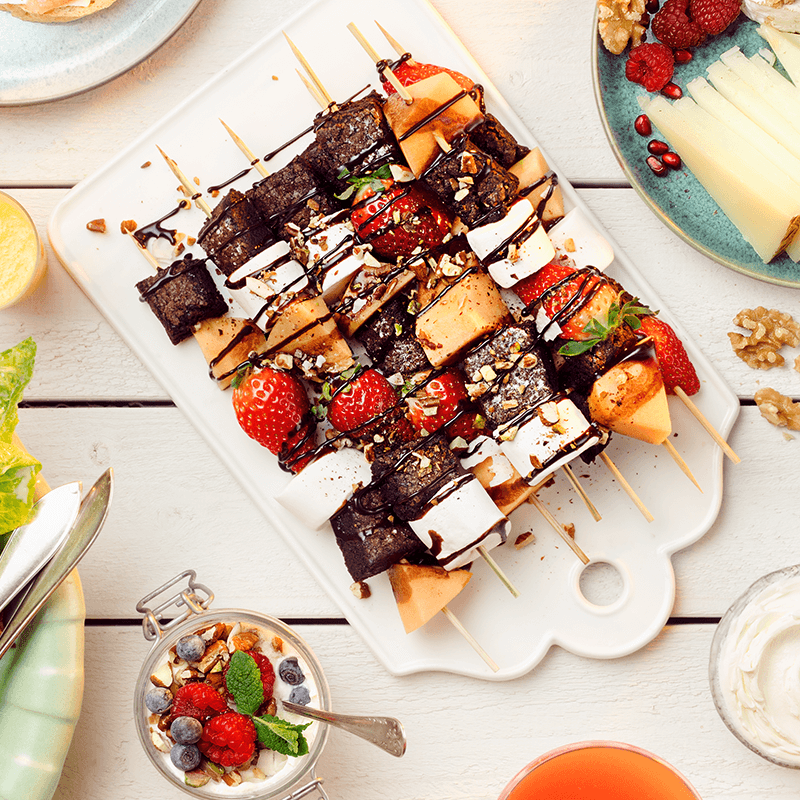 7 skewers
20 minutes
Ingredients
Your choice of berries or fruit (e.g. melon, pineapple, strawberries, grapes)
Half a Fria Gluten-free Brownie
10 large marshmallows
50-100 ml chocolate sauce
50-100 ml chopped nuts or toasted coconut
Wooden skewers
HOW TO MAKE IT
Cut the brownie and fruit into small pieces and thread on to the skewers, together with the marshmallows.

Drizzle with chocolate sauce and sprinkle with chopped nuts.
This gluten-free recipe contains