Recipe for gluten-free coleslaw for hot dogs
This is a gluten-free recipe for that traditional barbecue accompaniment – coleslaw. Shred the white cabbage, grate the sharp apple and combine with mayonnaise. Now all you need to do is serve up barbecued hot dogs in Fria's gluten-free hot dog buns, topped with a spoonful of gluten-free coleslaw – a popular choice with young and old.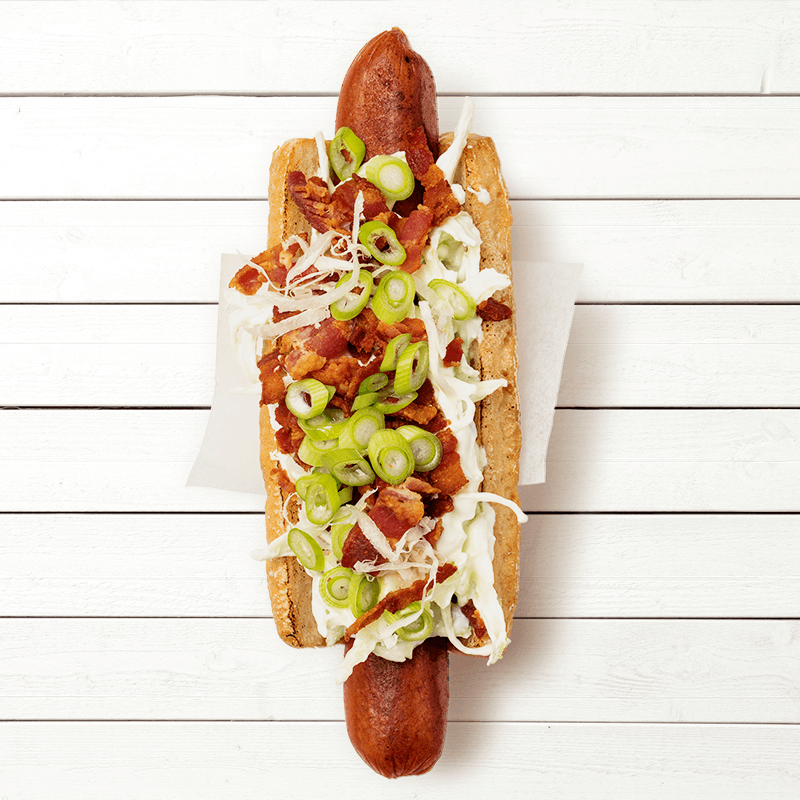 4 portions
15 minutes
Ingredients
Freshly grated horseradish
Crispy bacon bits
Thinly sliced spring onions
Coleslaw with apple:
300 g white cabbage
1 sharp apple, e.g. Granny Smith
100 ml mayonnaise
1 tsp runny honey
large pinch of salt
pinch of ground black pepper
HOW TO MAKE IT
Grate the apple and finely shred the white cabbage using a mandoline or cheese plane.

Combine all the ingredients.
This gluten-free recipe contains