RECIPE FOR GLUTEN-FREE PASTRY SWIRLS
Our gluten-free puff pastry is perfect for making a wide variety of different snacks and appetizers. Our recipe for gluten-free pastry swirls is ideal for buffet or cocktail snacks and can be enjoyed hot or cold. All you need is gluten-free pastry, pesto, and a good flavoursome cheese.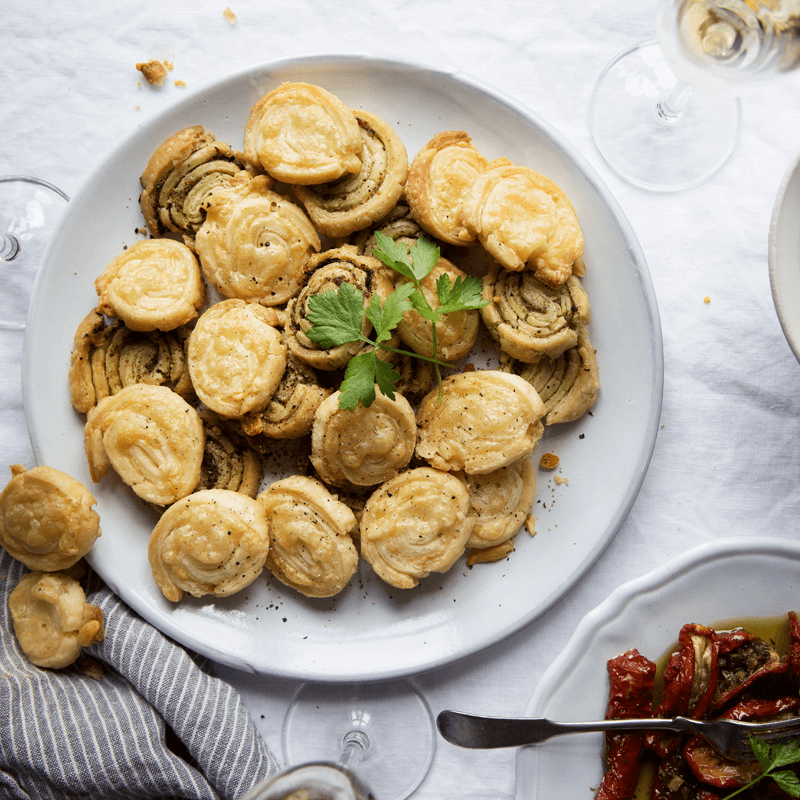 Makes 35 to 40 pieces
45 minutes
Ingredients
1 packet gluten-free puff pastry, thawed
4 tbsp pesto
150 ml mature grated cheese, such as parmesan or västerbotten
HOW TO MAKE IT
Preheat the oven to 225°C. Roll out the gluten-free puff pastry on the kitchen worktop. Spread the pesto on one half and the grated cheese on the other.

Roll up and place the gluten-free pastry roll in the freezer for a few minutes to make it easier to cut. Cut into thin slices.

Place the gluten-free pastry swirls on a lined baking tray and bake in the middle of the oven for 10 to 15 minutes.