Recipe for gluten-free Mexican hot dog topping
Fire up the barbecue and prepare a delicious gluten-free Mexican hot dog topping – discover a new favourite. This gluten-free Mexican topping has everything from feta cheese and tomatoes to coriander and pickled red onion. You really don't need anything else.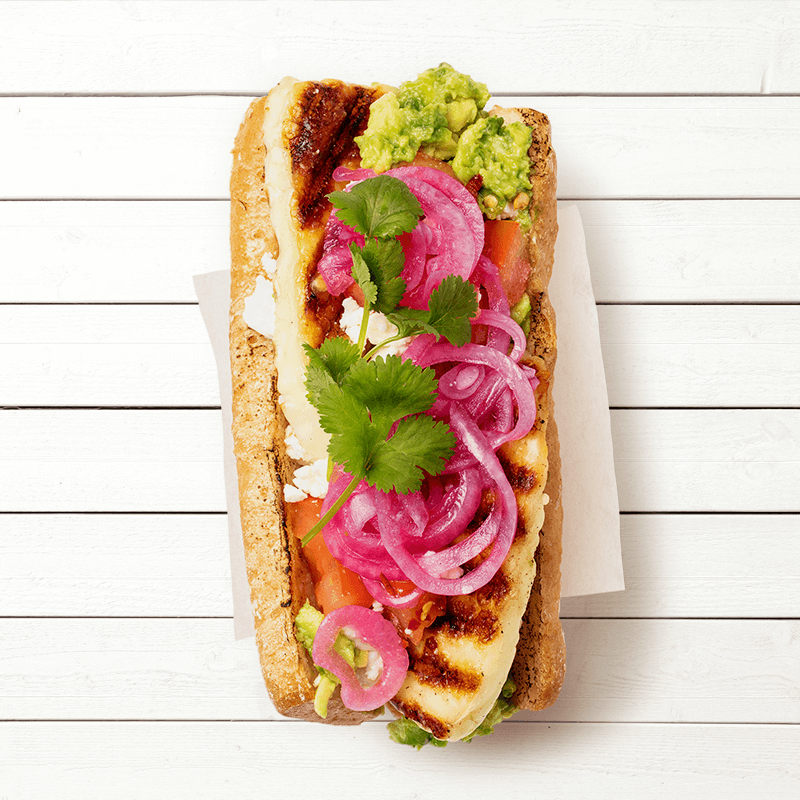 30 minutes
Ingredients
Crumbled feta cheese
Chopped tomato
Mashed avocado
Coriander
Chilli flakes
Pickled red onion:
300 ml water
100 ml vinegar
200 ml sugar
2-3 red onions
HOW TO MAKE IT
Put the water, vinegar and sugar in a saucepan and bring to the boil. Allow to cool slightly.

Peel and thinly slice the red onions, preferably using a mandoline.

Add the sliced onions to the pickling liquid and leave to stand for at least 30 minutes before serving.
This gluten-free recipe contains